Isabel Contreras has Invested 25 Years of Her Life to Problem Solving to Give You the Life You Have Always Dreamed Of.
My husband to be died. My first marriage was a disaster. My son spent a year in hospital and took several years to rehabilitate. All of that time was a gift to me, I had to find my mission in life and I learned to rise above any difficulty in life – and so can you !
Let us tap into the ABUNDANT ocean of Life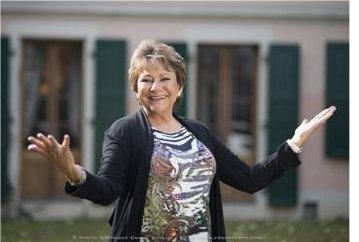 This is the story that I want to share with you; to inspire you and motivate you! I am happy to be with you for a little while while you read a bit of my story. My mission in life is to help you transform your life to achieve your dreams with inspiration and authenticity. I was swimming in the abundant ocean of negativity and I felt I was drowning. Every time I thought of something I translated it into a mass of fear. I kept feeding my negativity with my own thoughts until they became a reality and a part of my life. There was nothing I could do about it. This was life, I used to say to myself. We had come here to suffer, and that was it. (What a negative affirmation!).


This thought form began in 1973 after the death of my husband to be.
The man I fell in love with. It was love at first sight. Fifteen days before we were to get married he died. I was two months pregnant. When I learned of the tragic accident I was paralysed. I actually did not believe it. Somewhere inside me I felt that there was a misunderstanding and that it was someone else who had died. But the facts were different, he had gone... and this was when fear became part of my life.
I used to be a very happy person. Life was like a magical gift. I enjoyed everything I did and I loved people. Then the shock of responsibility for the future set in. It looked like a black brick wall. This wall was my big fear. What was I going to do, alone, sad, with a baby inside me, no money and a badly paid job? Life continued and the baby was born, a beautiful boy that I named after his father. I loved my baby.
One and a half years later I married a man that taught me all that I did not want in my life. It took me 9 years to gain the courage to leave that negative relationship. My son and I left him to start a new life with the hope that all of my problems would disappear. In fact they did not go away. Other problems came and insecurity, confusion, loneliness and more fear continued to be part of my life. I went to see doctors, right left and centre, only to discover that I was going through a depression. I did not know that depression existed until I was told that all my pains and discomfort were a manifestation of my unhappiness.
But somewhere in my turmoil there was a little voice inside me that kept reminding me that there was more to life than just suffering. I began to explore the inexplicable by reading books, to learn about the meaning of life and the why of things. I found the right friends and people that helped me. I started to talk about my problems and fears so I could understand them. I searched for 15 years. I came across the writings of Krishnamurty, Dr. Wayne Dyer, Og Mandino, Tibetan philosophy. I read the Bible, Louise Hay books and listened to her tapes. I listened and learned. I became interested in exploring the teachings of other authors as well and the road of discovery of self-development began. I attended seminars, courses, talks and meditations. I felt the need to know more about the body/mind connexion. I learned massage and studied aroma therapy, flower essences by Dr. Bach and others. This became my passion.
My life experiences took me to places that I could not have dreamed possible and, little by little, the ocean of negativity in which I had been drowning started to become the ocean of positive thoughts and hope and I began to swim in the abundant ocean of life. I began to learn how to love myself, to forgive, to love the child within me, to look at problems as opportunities to grow, to understand that nothing happens by accident and that out of a difficult situation only good will come; about being safe and secure and above all to follow my instincts; that I was a child of the universe, that I deserved the best, not just a little but the very best - and my heart started to open.
Little did I know that all this preparation was going to be tested in practice. Twenty years ago, my beloved son went into a coma after a car accident and the use of drugs. The doctors did not give me much hope. He was going to die. Again, something inside me, the little voice, told me he would live. It was a matter of time - and the story of bear came to me. Bear goes to hibernate during the winter and during that time he rests and regains energy and comes out weak but happy to welcome the spring, a new life for bear - and little by little he gets stronger and stronger to enjoy the summer and the taste of honey. So, this became my belief. I knew my son was hibernating and when his body/mind would be ready, he would come to life. I applied massage, aroma therapy, flower essences on him every day (I obtained an Energy healing massage certificate a few years before), got a walkman and played meditation music with the sound of birds and the 'love yourself' affirmations of Louise Hay. I read him books and talked to him as if he was awake. And the miracle happened. Before Christmas, after two months in a coma, he woke up.
The rehabilitation process began. He had to learn to walk, eat, drink and his immediate memory was seriously damaged. Two minutes of gymnastics and he was exhausted. I thought the tape/CD "Feeling fine – Love Your body" of Louise Hay might help, and I brought it to him. Within two weeks he was bicycling 20 minutes at a time! I understood the power of the mind over the body. A real AHA moment for me. His recovery took almost 2 years.
I opened my heart with love and welcomed abundance of love, understanding and acceptance in my life. This was the beginning of my new life. I was ready to heal my life and to love myself exactly as I am so I could love others more. I started to work deeper on the Louise L. Hay philosophy because, after reading her books and experiencing them in my life, I realized that her straight, simple and common sense philosophy felt good for my personal growth. With the added understanding and knowledge that I had acquired from other sources and my own personal experiences, I began to put her teachings into practice. It all made sense. I felt at ease and secure in her work and my life started to work by applying her techniques - not only for myself but also to help heal my son who desperately needed it. Two years later, my son started to work as an assistant nurse, became independent and learned more and more about himself and how to overcome his difficulties. The doctors never thought this possible. – During the last four years he has been a language teacher in China, happily married to a Chinese lovely woman.
The journey continued and I realized that I had a purpose in life. To help others heal their lives. I felt the need to expand and to grow and I asked the universe for help and new doors started to open. I went to California and Hawaii in 1996-97 to be trained as a Louise L. Hay teacher. I will always remember her words when we said good bye: "Isabel, love really heals. This is what Dr. Bernie Sigel says to his cancer patients and I always quote him".
It did not stop here. I continued my training. For the next two years I undertook several diploma courses. I got a diploma in counseling, followed by intensive training in transformational breathing, NLP (neuro linguistic programming), Voice Dialogue and Goal Achieving workshops, to mention a few. I also made travels to learn from the greatest minds in the field of life mastery and self-development, such as Deepack Chopra, Tony Robbins, Brandon Bays, Louise Mita and Bob Proctor. I felt that the abundant ocean of life would forever provide me with endless opportunities and it has been so.
I had come a long way. I felt safe and motivated and ready to create a new life for myself. I resigned from the International Labour Organisation, for which I worked for 20 years during which time I travel the world and had major responsibilities in Kenya, Zimbabwe, Pakistan, Tanzania, Honduras and Venezuela. I have also travelled the world to learn from the greatest minds in personal development – living legends. This led to create my private practice as an independent practitioner, organised courses and workshops for those who wanted to improve their lives. Observing the transformation in peoples' lives was my greatest reward. And then "Life Motivations" entered my journey.
As founder and director, I registered Life Motivations Sarl in Geneva in 2003, a multi-lingual Life Management Skills and Wellbeing Centre and School, which provided facilities for like-minded independent practitioners and therapists, as well as for yoga and Pilates teachers. My dream had come true. And this is where I am 10 years later, attending to private clients, but increasingly concentrating on workshops, teaching and training. I now share Life Motivations with business partner and Managing Director, Ximena Veliz who is an excellent coach and a lifesaving for my son when he was at his worse with her emotional counselling abilities. Life is much sweeter when we work together.
Life has been good to me. I feel blessed. Below is what a few of the people I have helped have said about my work.
With love and gratitude, Isabel
Private clients' testimonies
"It was working with Isabel as my coach that gave me confidence and a clearer picture as to the direction I wanted to take with my professional career. Isabel helped me release my limiting beliefs and brought me to a place of self-confidence and trust. I am now working in a profession that I love and building my own business. If I feel unclear about thoughts along the way, I turn to what Isabel taught me to help keep me on my path to success". Annette, Switzerland
"During my six years in Geneva I have had the pleasure of being a client of Isabel and receiving therapeutic treatments from her. After a busy programme, a hectic conference or a long and heavy travel schedule I find myself looking forward to the peaceful haven she creates. Her massage treatments are special, the warm table, the mix of aromatic oils, the soft music and the spiritual understanding of the human body and mind are just a part of the experience. In addition, she is extremely skilled and intuitive – she knows how to make the tension and knots disappear, and gives one a feeling of renewal and well-being. I believe she has a gift and I will miss her and her special oasis when I leave Geneva".
Navi Pillay, former High Commissioner of Human Rights
"I had the pleasure to get to know Isabel more than five years ago, initially as an investor in her company, then as a client in her workshops and massage sessions, and finally as a partner in her new venture. Isabel has this unique combination of living her passion on a daily basis, sharing it with her close friends, clients and partners, while making a difference in their lives. This is a unique gift that is a pure blessing to the hundreds of people whose heart she touched….
Her passion is contagious….." Constantin Salameh
"Isabel is a professional of many talents - I have hugely benefitted from her massage treatments and have also appreciated her coaching and training competence. Her wonderful, exuberant and positive nature infuses every event she facilitates….. I find Isabel a joy to work with and particularly admire her creativity and warmth".
JoAnne Freeman, Founder Swimupstream, Professional Influence Training
"I met Isabel several years ago and working with her opened my life to peace and abundance. I had been molested as a child and had been working on releasing this experience from my body for several years. The final release took place during my Transformational Breathing sessions with Isabel. She also opened my mind, and spirit to the power of affirmations and distancing of my soul from my childhood experience. It was not about me, but a lesson for the other person. All is well in my world!" AK, Switzerland
Workshop testimonies
"Thank you for the most wonderful weekend of my life. I have learned a lot from your workshop. Am so blessed for having the opportunity to participate and meet you. Your voice kept on talking to me after the workshop, reminding me to Love myself. It is great experience. Thank you again for the work you are doing. You are helping many of us". AM, Switzerland
"Thank you, and thank you for being such a wonderful inspiration! You are absolutely fantastic, and I really love your passion for what you are doing...very contagious! Thank you for letting your light shine on me"... RV, Switzerland
"I appreciated the fact that you were the instructor and that the energy of the workshop was so spiritual. I felt I was healed. It gave me new energy to advance. It was more than I expected. I am very grateful that you are there for us."
Yoshiko Kuwahara, France
"[The workshop] significantly exceeded my expectations. I thoroughly enjoyed the warm atmosphere. A workshop of awareness, solutions, directions to go in. As most of the time we do not give thought to these things". DW, England
"This course is a must if you are seeking to make positive changes in your life". Marvin Perkins
"This 2-day workshop is a powerful tool that is practical and easily applied to the daily challenges of life. It fosters internal dialogue and helps clarify one's issues and goals". AS
"The music, the way that each exercise was thoughtfully finished and wrapped up, how each day was "closed" quietly. The safe environment that was created and the care that was taken in creating a special space were most enjoyable.
A feeling of liberty and release". RG